Alicante Spain
Has never been easier.
A metropolis with a population of nearly 500,000, Alicante provides endless fun for people of all ages. Like other Spanish cities, Alicante boasts a unique history. This rich history is on full display, with many famous landmarks dotting the city. These relics of the past now serve as some of the city's main tourist attractions. By allowing tourists to get a glimpse of medieval Spain, these attractions provide both education and entertainment to viewers. If you're looking for things to do in Alicante, we've got you covered. Our great package deals include a wide array of Alicante activities that are sure to keep you entertained. If you're looking to get the most out of your vacation, it's important that you plan your itinerary correctly. And with so many options to choose from, it can be difficult planning your trip to Alicante. That's why we've compiled a list of some of the best Alicante activities. By keeping these in mind, you can be sure that you're making the most out of your vacation. If you're having trouble making plans that suit you, your party, or you family, check out the following famous Alicante tourist attractions below.
These diverse attractions are sure to provide entertainment for all, so pay careful attention to the following information.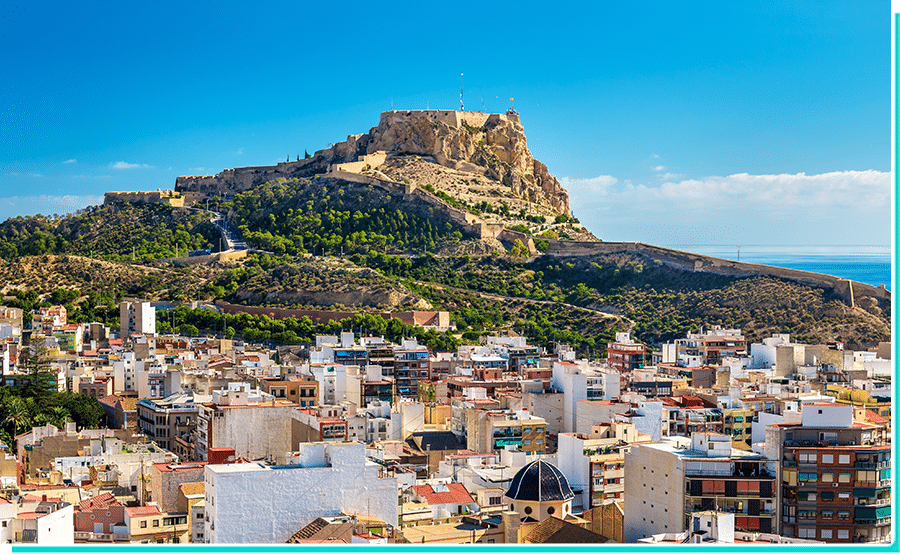 Santa Barbara does more than just regale visitors with its majestic appearance. No, this 16th-century castle proudly displays the culture of the Spanish Golden Era of the 1500s. Built during the height of Spanish power, this dazzling castle has now become one of Alicante's leading tourist destinations. Walk the halls of kings as you relieve Spanish history in a way you never thought possible. See history come to life before your eyes as you visit this former home of royalty. Our packages can help you see this relic of Spanish history as well as take part in other great Alicante activities, so be sure not to miss out on our great deals.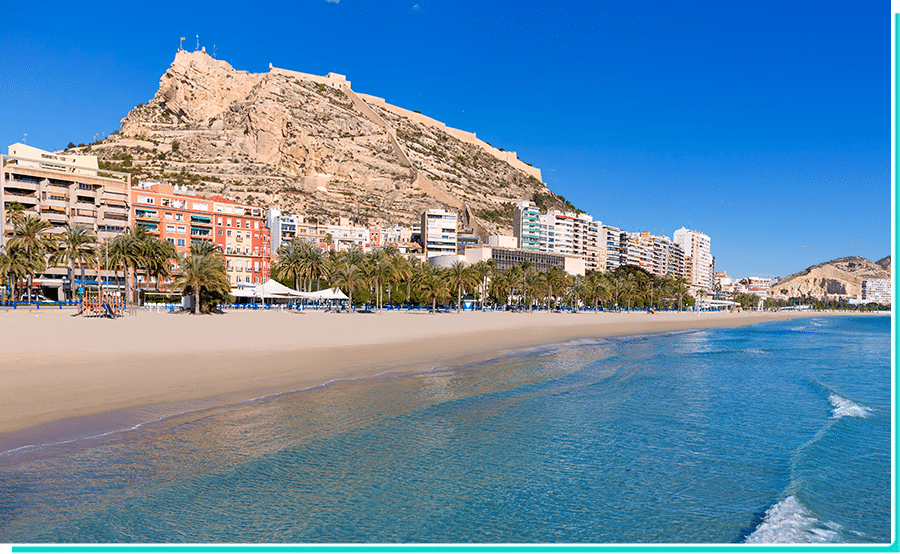 If a beach-time stay is more your thing, that's an option, too. Postiguet Beach proves to be a popular Alicante attraction for visitors from all around the globe. Build sandcastles along the beach or simply lay out and get your tan—the choice is yours. If you're alone, don't forget to check out one of the many great bars and nightclubs Alicante has to offer. And remember—with our great deals, you can be sure to experience all the great Alicante activities that this great city has to offer.